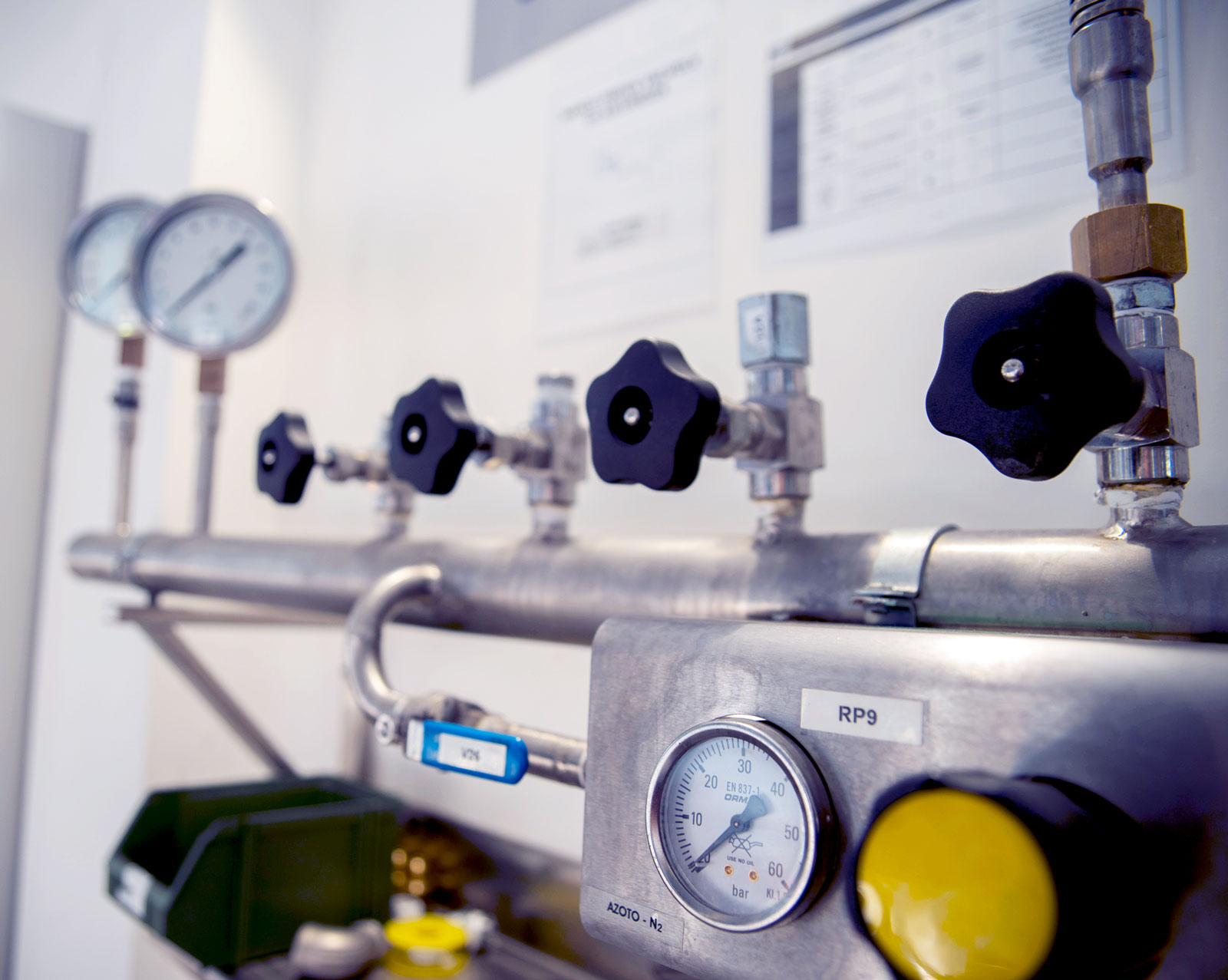 Valve calibration
non-destructive testing

CALIBRATION OF HEROSE VALVES
A.L.Cryo is certified by Herose for the maintenance, repair, calibration of the valves and has been authorised to affix the seal with its own brand.
The certification has been granted by Herose following specific training of A.L.Cryo personnel and verification that they possess the necessary skills, technology and equipment.

NON-DESTRUCTIVE TESTING
In order to search for and identify defects in the structure under examination, A.L.Cryo performs non-destructive testing (CND) using methods that do not alter the material and do not require the destruction or removal of samples from the structure under examination.
A.L.Cryo staff is qualified according to the VT-PT-MT-UT-RT methods and has the measurement and control instruments necessary to carry out CND, complete and always up to date, in line with technological progress and the specifications foreseen by the strictest international standards.